I am not sure what to think of these large furry things. I balled up to see if they'd go away. The brown one, who I have been told is named Thunder, is a really good backwards jumper! I balled up and he showed his talent and launched himself back about 3 feet!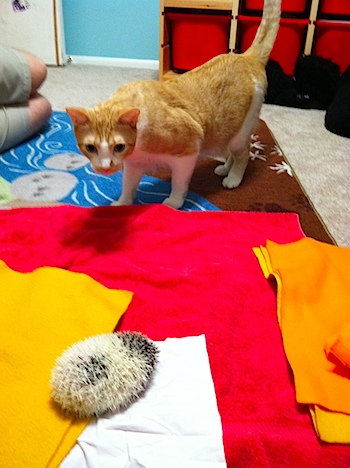 Oddly, the felines had little interest in me, which I guess is good!
Kitties just wanted pet not poked!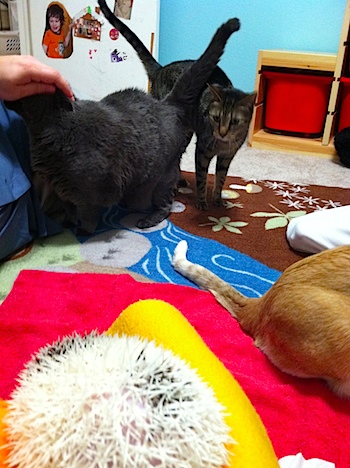 Okay, I am over all this new stuff and smells.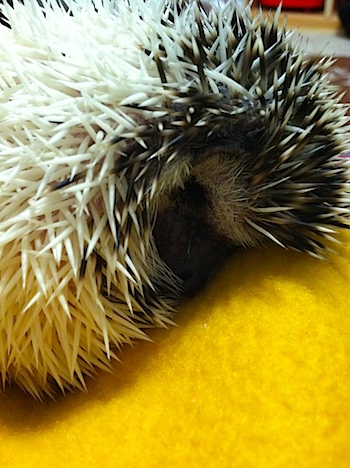 Oh, banana!