Hedgie has developed a love of cat treats.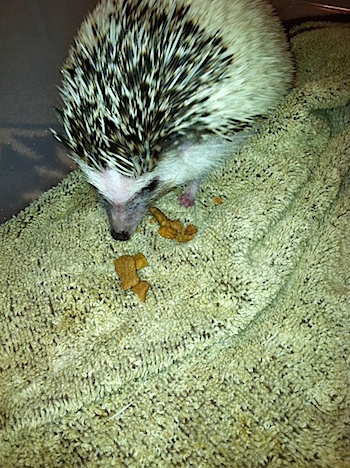 He seems to respond well to Breighton hiding them all over his play area. Hedgie has an awesome nose and is a great hunter.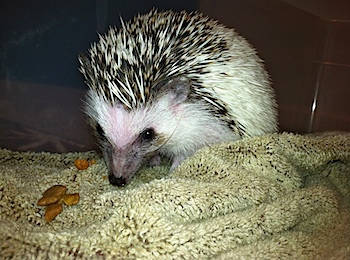 He loves chin scratches!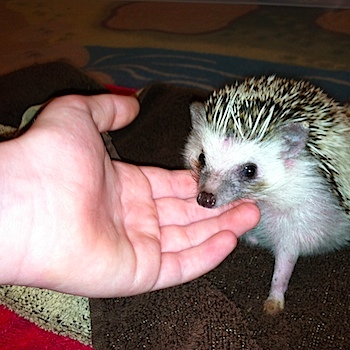 B is getting much better with petting him carefully so Hedgie doesn't ball up on him.