We read about hedgehog slime coating but had no clue until Hedgie tried to coat himself today. In the below photo you can see little bubbles of white.
Breighton is getting more comfy day by day.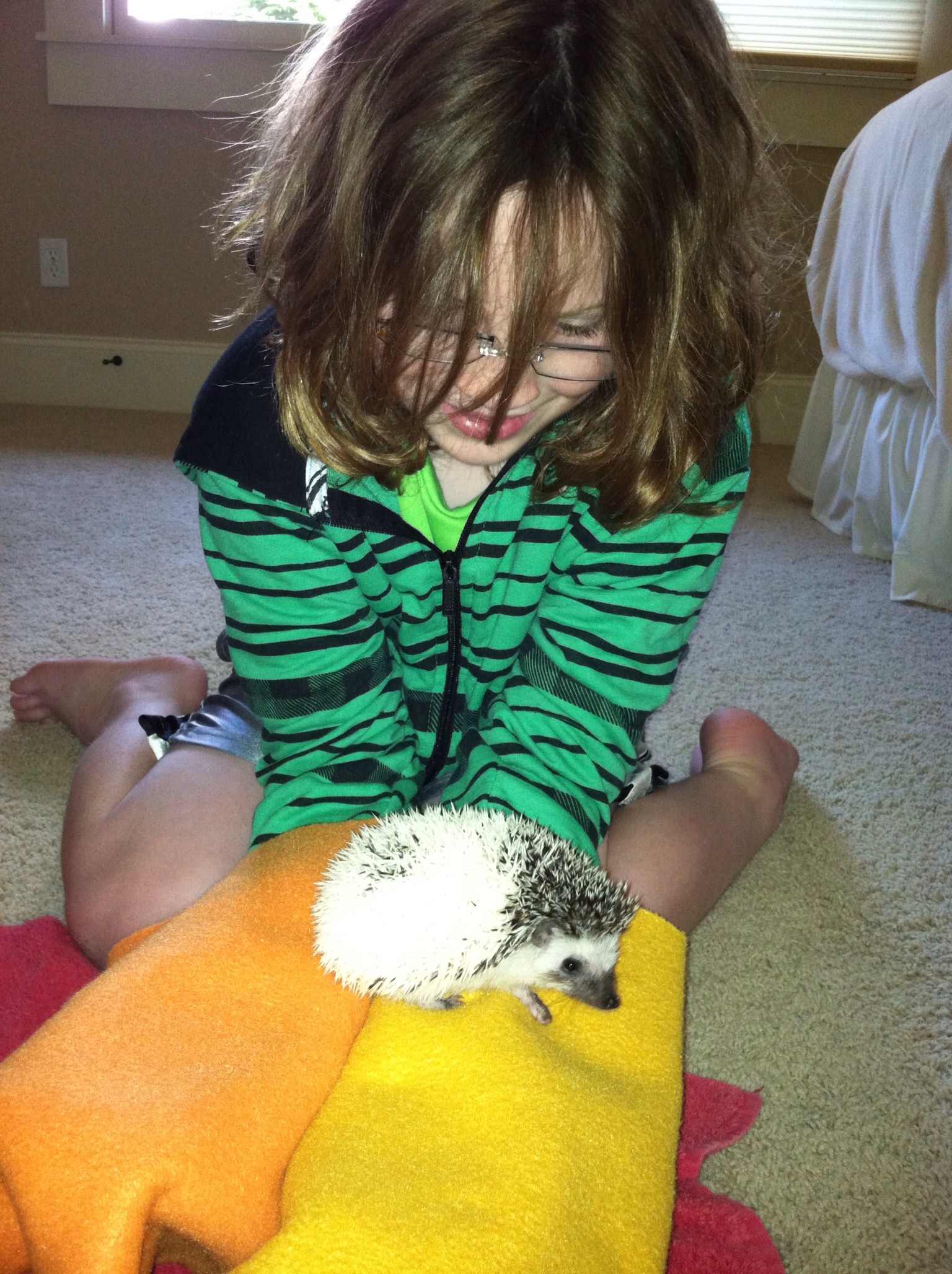 Hedgie has some killer blue eyes.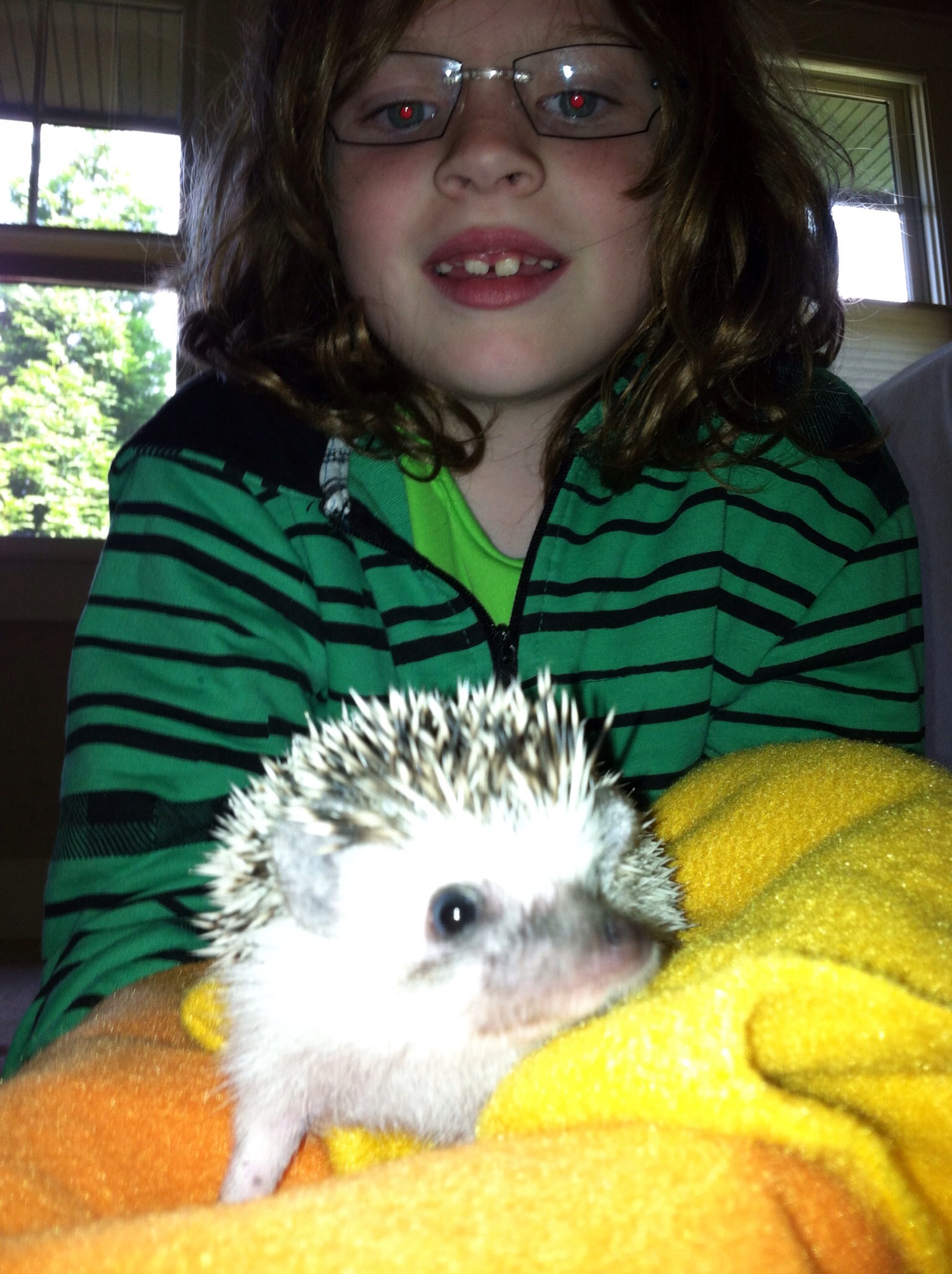 We love when he plays peek a boo! His "visor" is so pretty.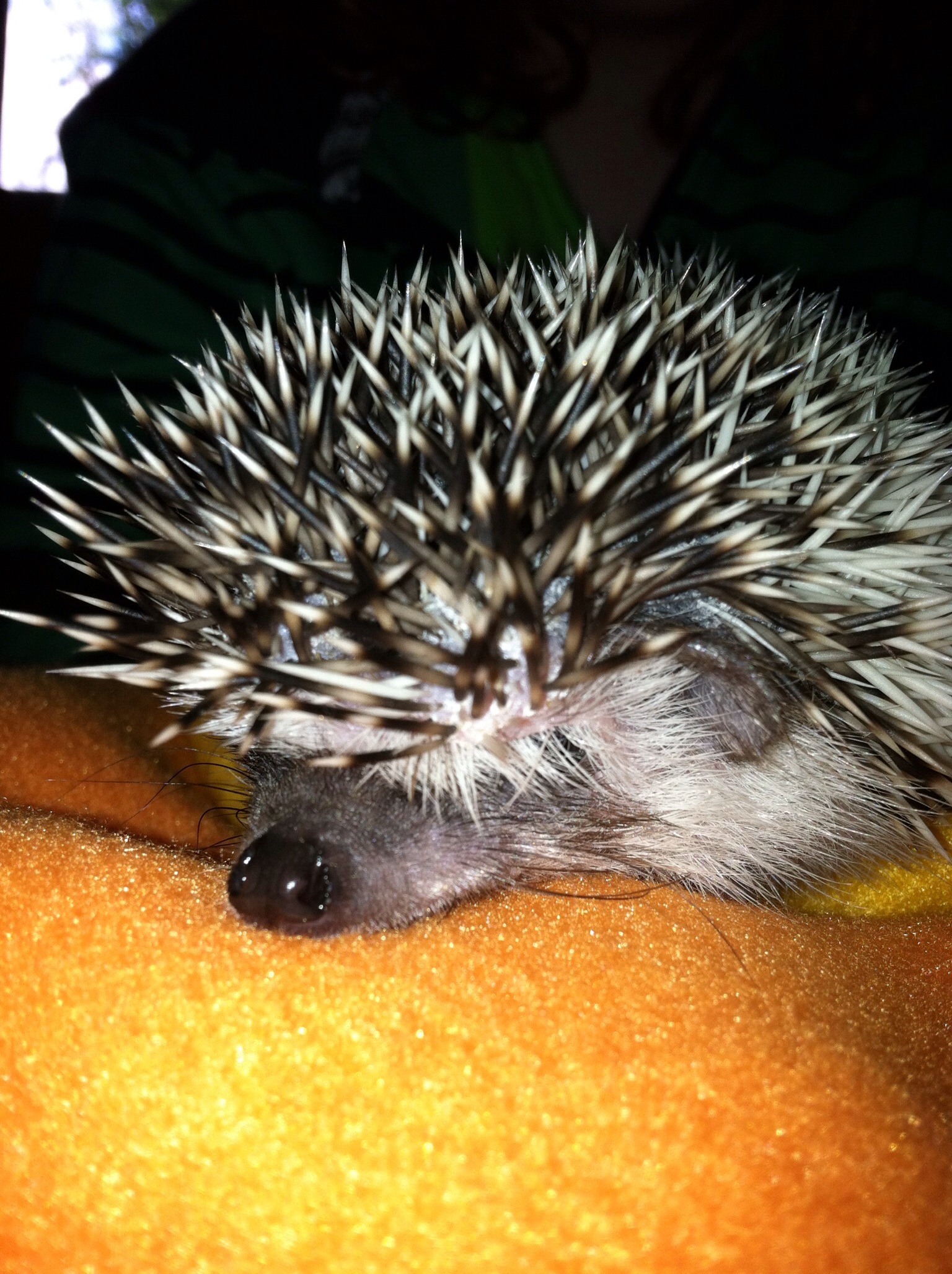 Hedgie is letting us pet him more and more.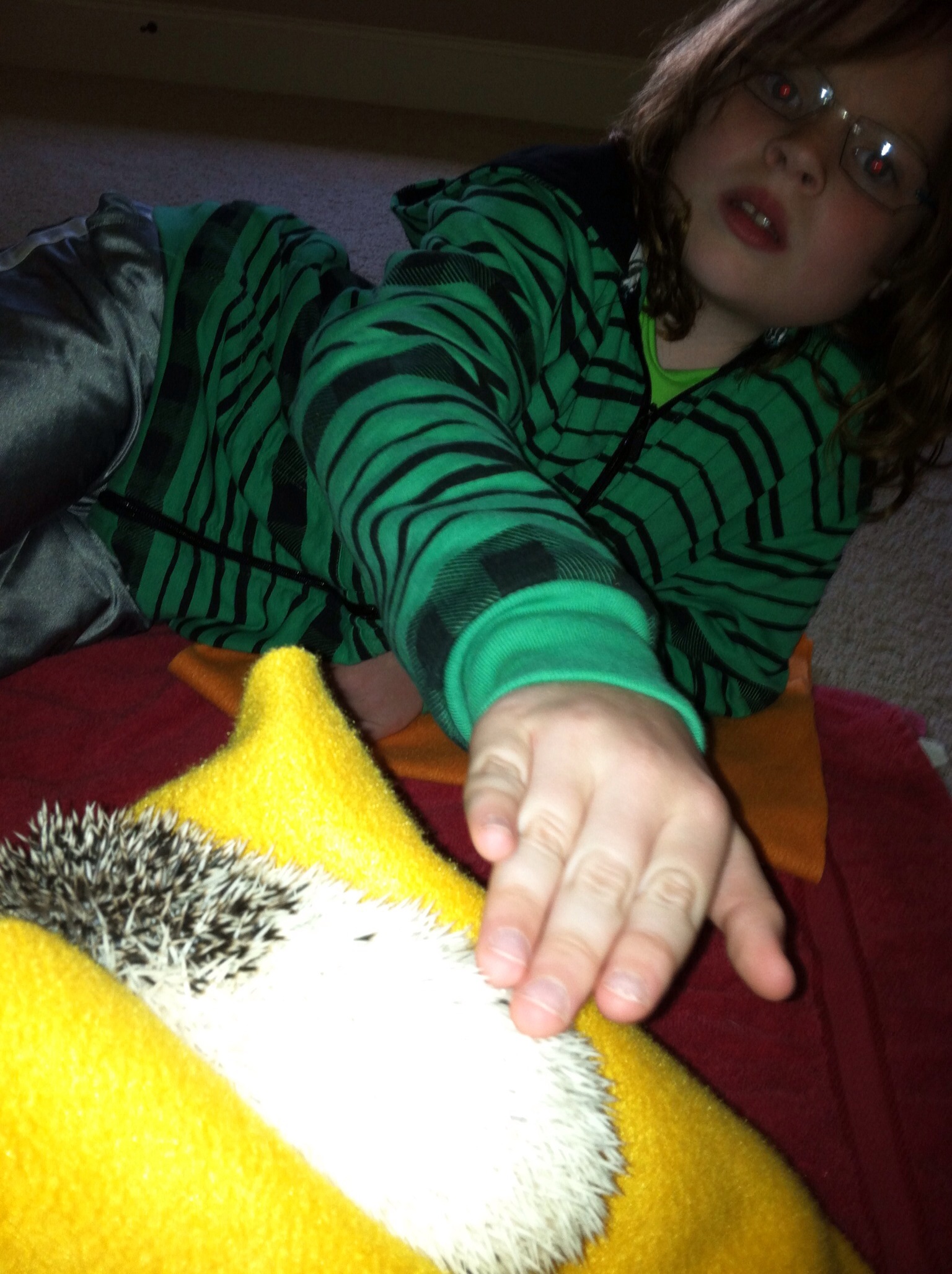 Even Emmerson is getting in on the action.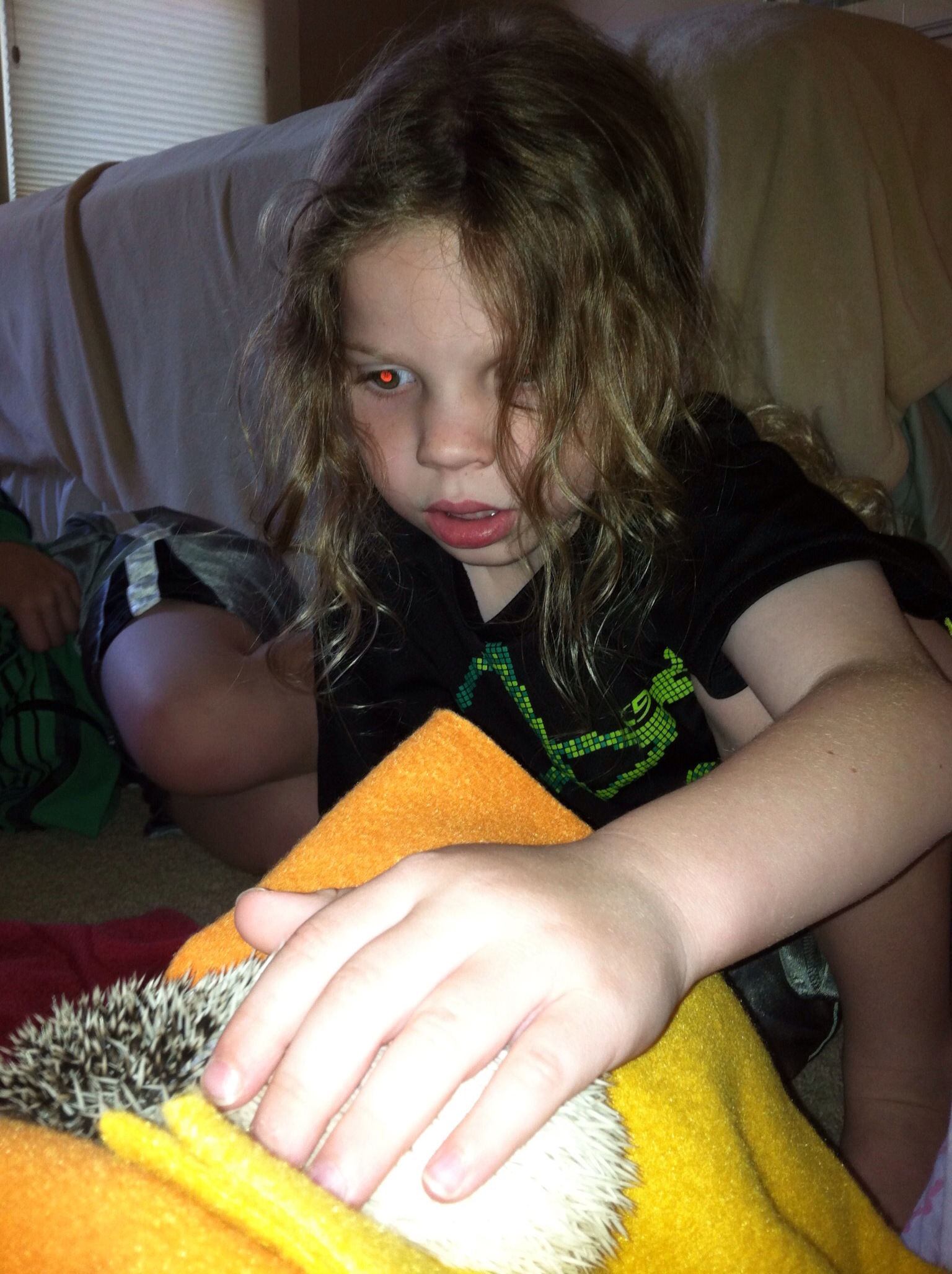 Breighton's required 30 minutes of holding is up. We did a little floor time.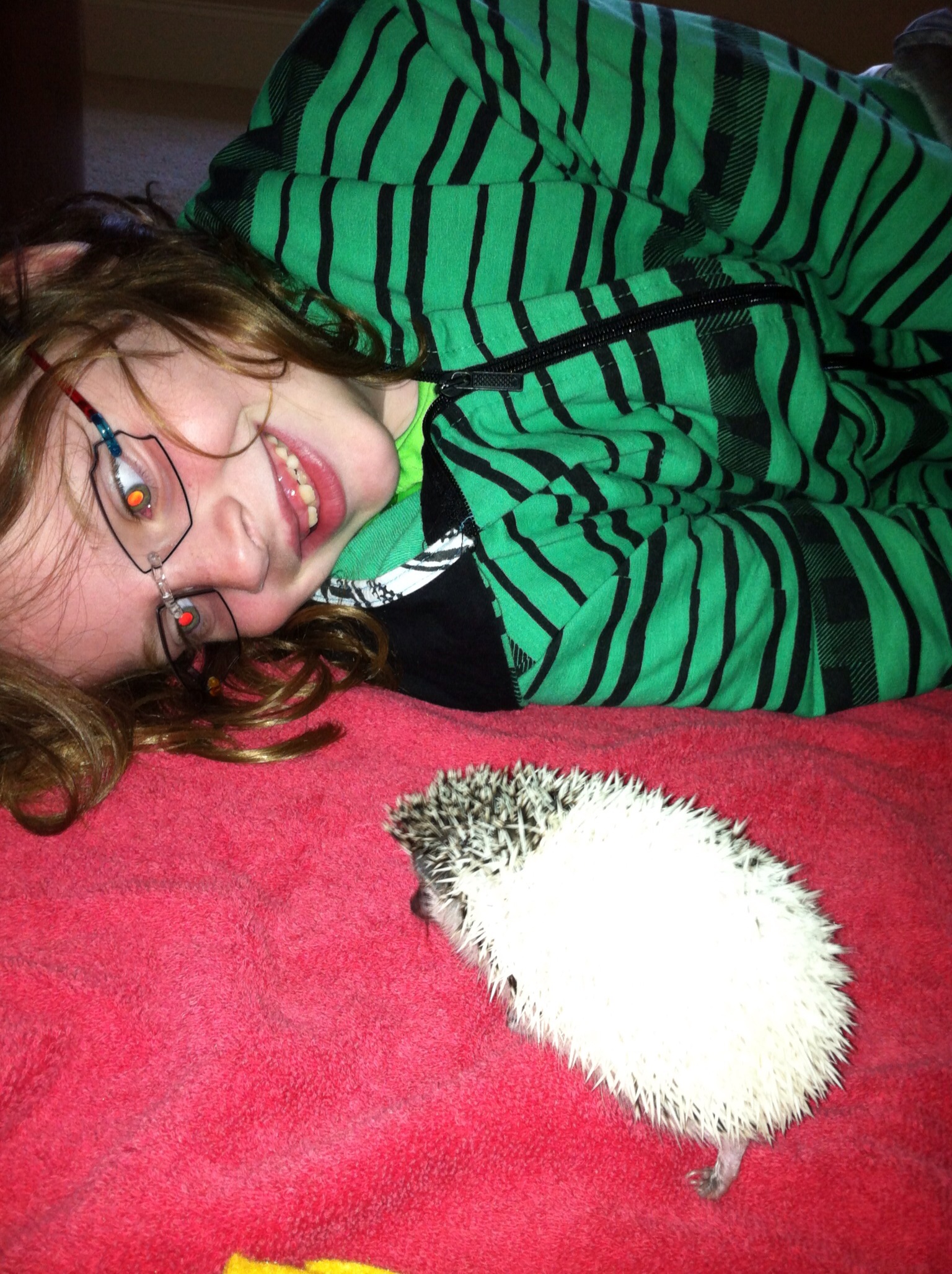 What could be cuter than the hedgehog? His little feet! He shared his back feet today.